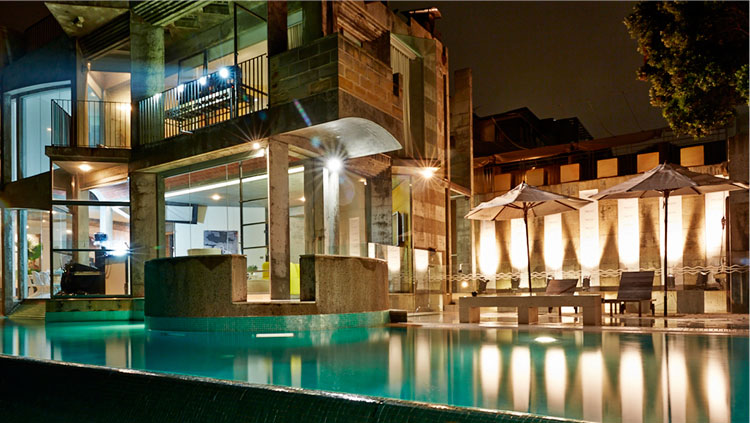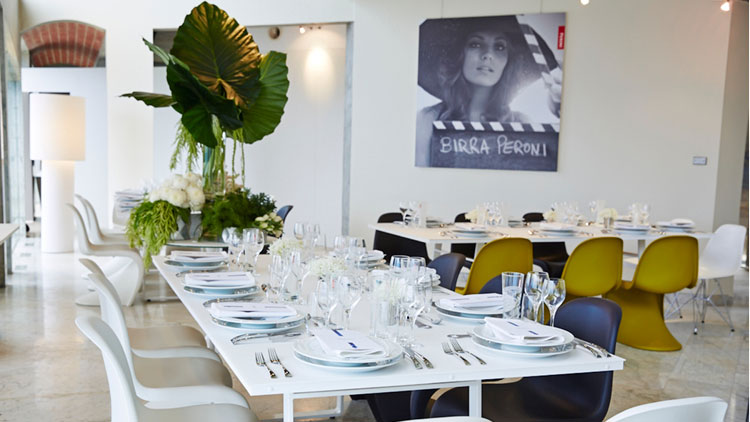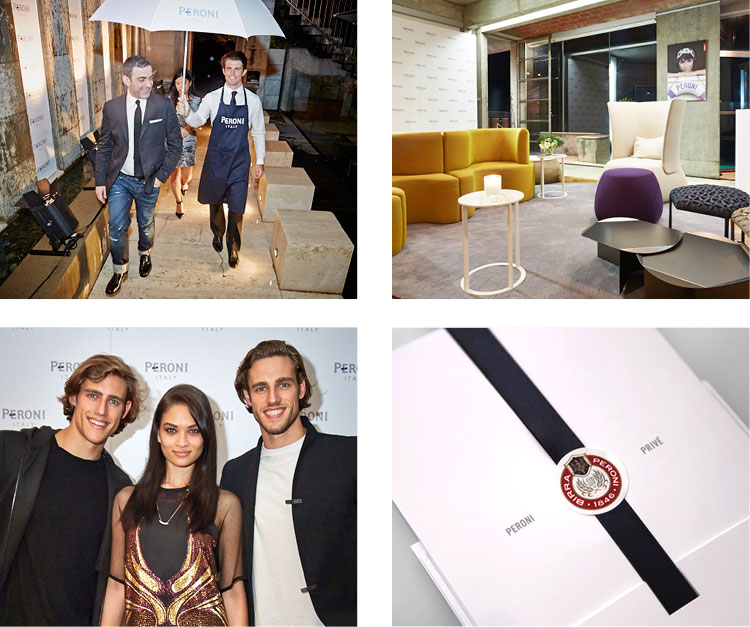 PROJECT OVERVIEW
Peroni Nastro Azzurro engaged 3 Degrees Marketing to help leverage their sponsorship of Mercedes-Benz Fashion Week Australia (MBFWA). 3 Degrees worked across a number of activities, driving desired outcomes. Our main focus was to execute a special VIP dinner to celebrate Peroni's association and support of MBFWA and welcome global Peroni ambassador, Antonio Berardi.
CLIENT OBJECTIVES
To leverage sponsorship of MBFWA.
To celebrate association with MBFWA and show support for the festival.
To celebrate Peroni style.
OUTCOME
On Thursday 10th April Peroni hosted a private dinner to celebrate their association with MBFWA and to welcome global ambassador Antonio Berardi to Australia. Approximately 30 key fashion influencers, media and VIPs attended the event.
Bunya House was selected as the venue for the dinner party. The multi-million dollar private residence, perched on the cliffs of Coogee, provided a unique and original experience for guests having never previously been used for a marketing event.
3 Degrees worked closely with Pendolinos Restaurant to create a three course custom designed authentically Italian menu.
3 Degrees secured partnerships with BMW and Space Furniture for guest transfers and an impressively designed dining setting.
DJ Daimon Downey added to the party atmosphere which culminated with guests dancing in the lounge room revelling in a fun and relaxed atmosphere.
The date of the private dinner proved to be a busy night for events in Sydney, with major events held by David Jones, Bulgari and BMW among others. Despite this, 3 Degrees was able to secure a stellar list of attending guests and garnish an impressive list of editorial coverage.