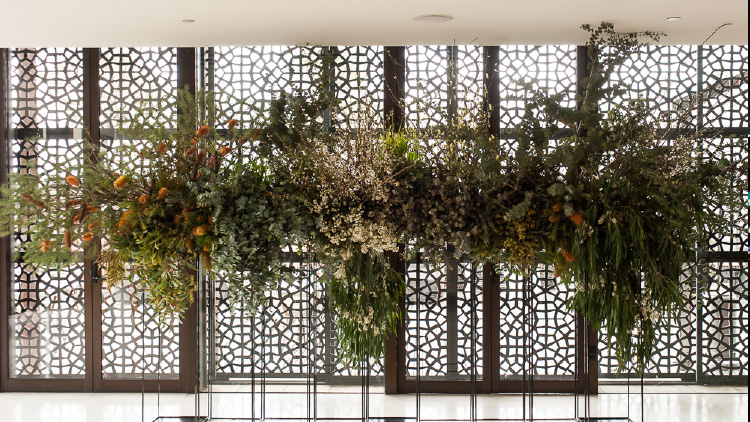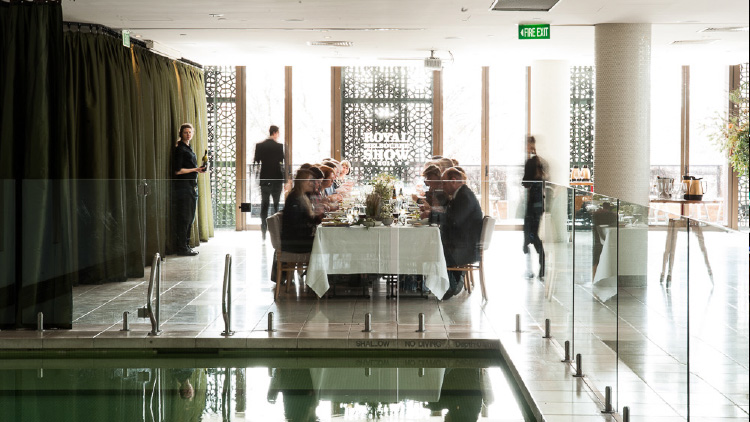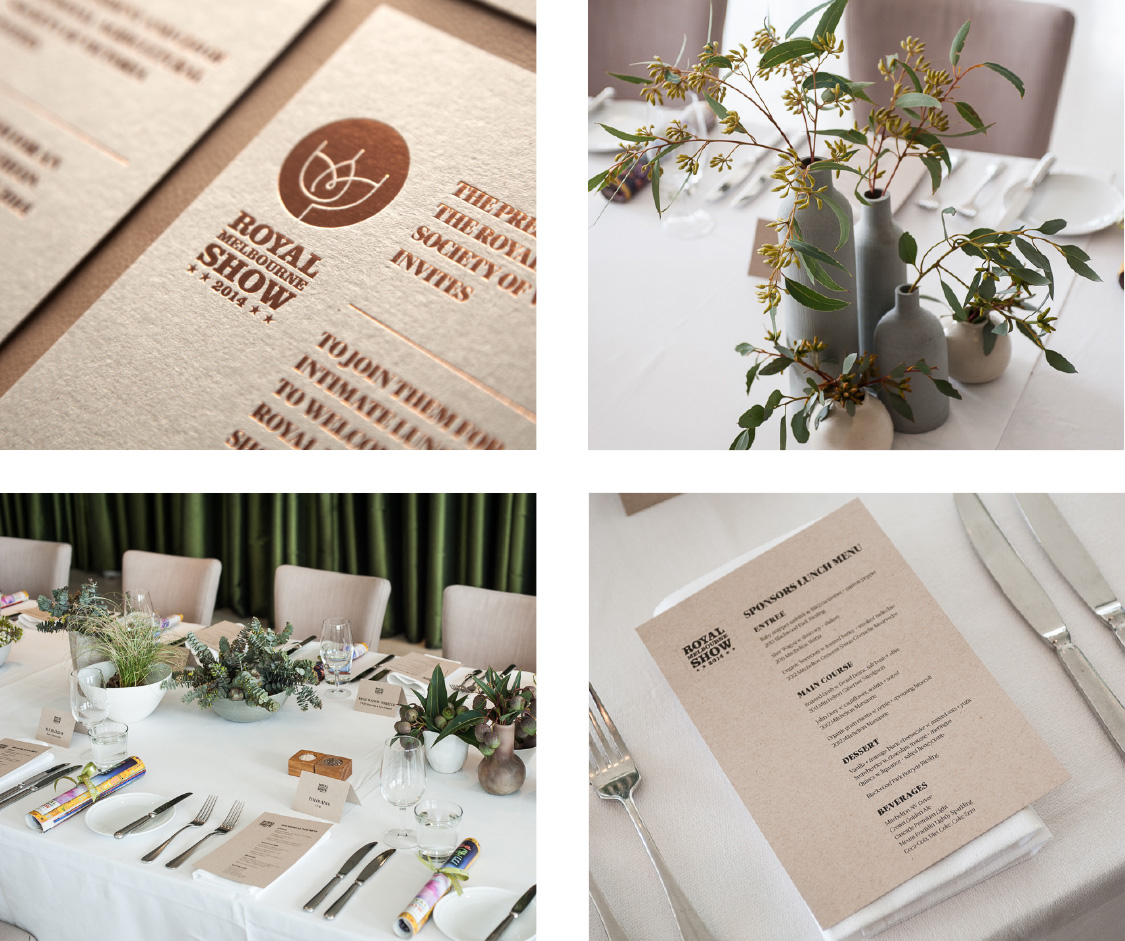 PROJECT OVERVIEW
Each year, the Royal Agricultural Society of Victoria (RASV) each year hosts an annual lunch in celebration of the Royal Melbourne Show. In 2014 & 2015, 3 Degrees were engaged to plan and execute a special lunch for key sponsors at Circa in St Kilda.
CLIENT OBJECTIVES
Provide the opportunity to thank sponsors for their ongoing support and contribution to the Royal Melbourne Show.
Establish an environment that encourages relationship development among guests.
Theme and style an environment that aligns with RASV values and Royal Melbourne Show concepts.
OUTCOME
The Deck at Circa was transformed by 3 Degrees to create a special environment reflecting the key values and concepts of the upcoming Royal Melbourne Show. This included an eye-catching floral centrepiece on arrival followed by an array of Victoria's finest native blooms and foliage.
The contemporary space incorporated a large dining table that enabled guests to enjoy a custom designed three course menu. All produce incorporated was individually considered to align with the key values which include premium regional produce and had an emphasis on fresh and quality ingredients.
With native theming front of mind, 3 Degrees designed and produced custom branded collateral for the event, which included invitations, menus, and place cards. The afternoon was a valuable experience for the client and all sponsors leading up to the Royal Melbourne Show.