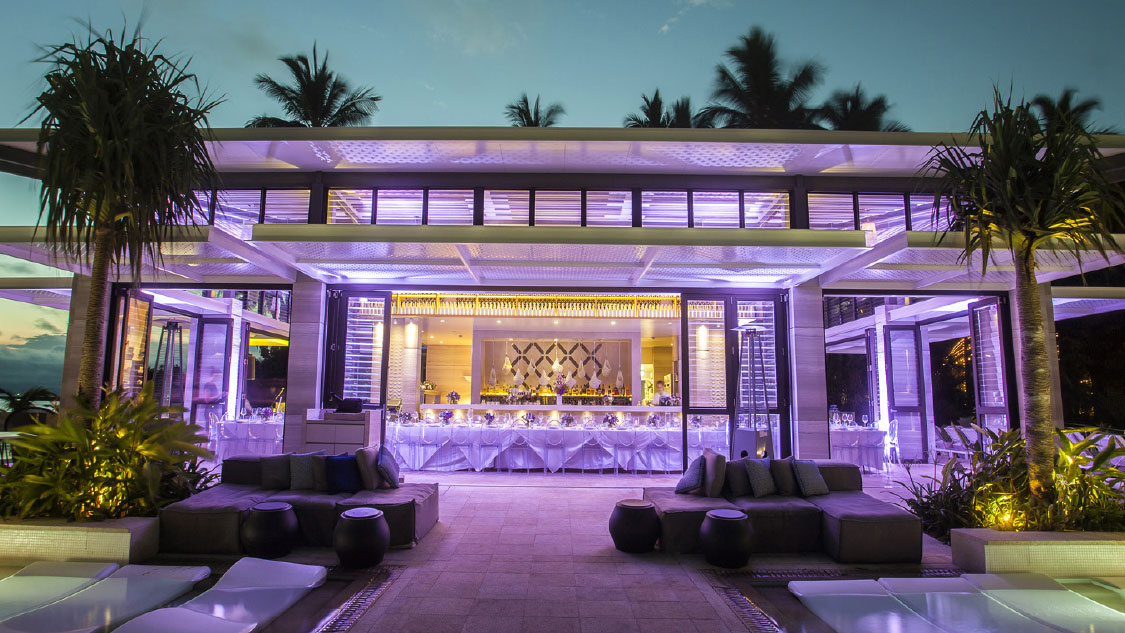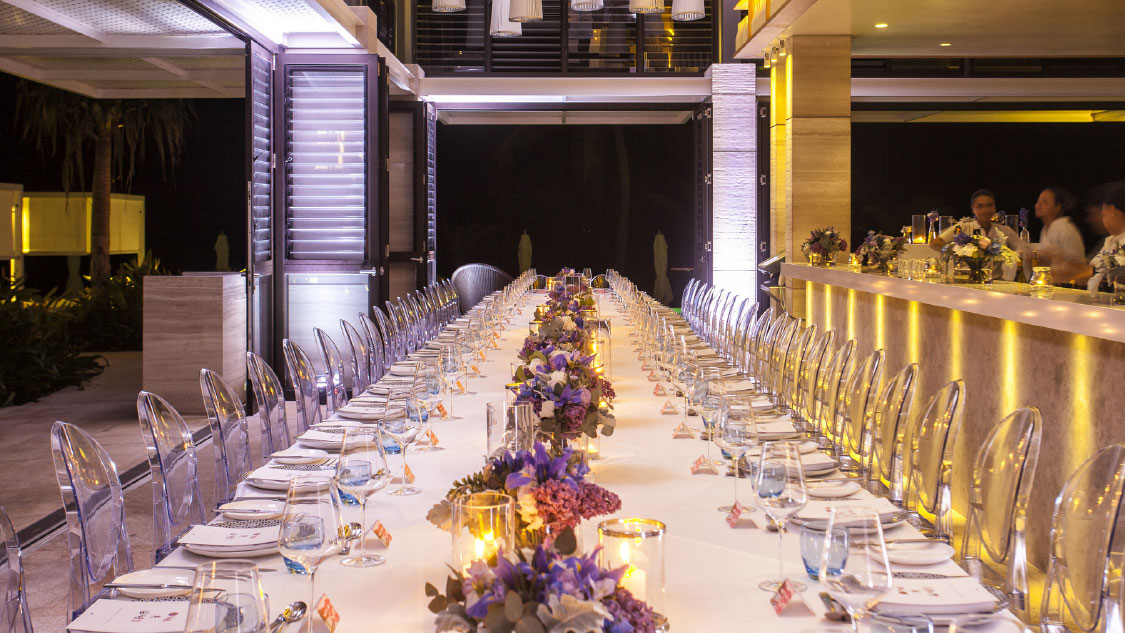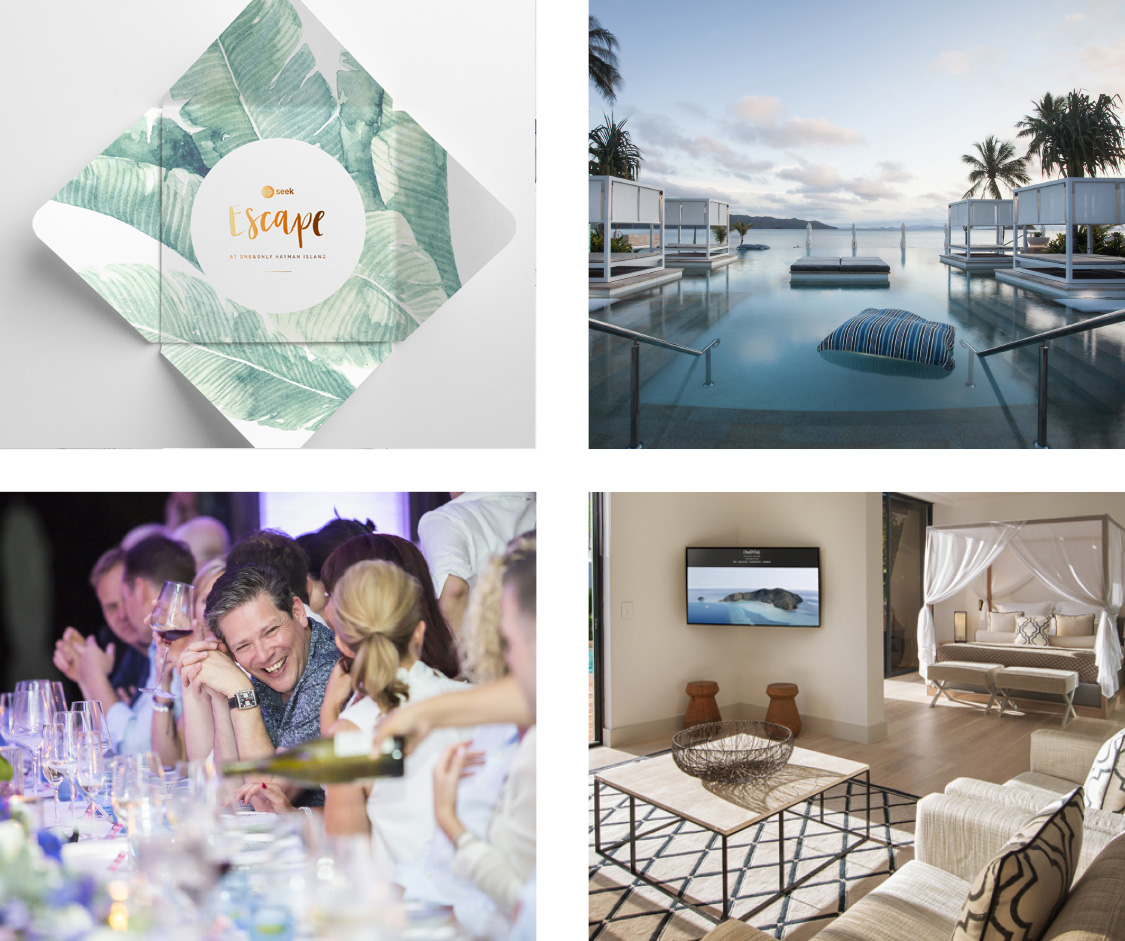 PROJECT OVERVIEW
The SEEK Top 20 Event is the pinnacle of SEEK's event calendar when the companies most valuable clients are invited to join SEEK for a unique weekend of engagement in a relaxed environment. The trip encompasses both entertainment and corporate interaction. Key to the program is the opportunity for SEEK management to engage with the customer group in a captive environment, to share information about SEEK's strategic plan, new business concepts and to encourage open dialogue.
3 Degrees Marketing were engaged to create a unique experience and to manage all event logistics and design elements including travel components.
CLIENT OBJECTIVES
To influence perceptions of SEEK.
To nurture and develop relationships with key decision makers.
To acknowledge loyalty.
To generate a unique experience that exceeds client expectations.
OUTCOME
Following extensive research, review of several suitable properties and a number of site inspections, the recently refurbished One&Only Hayman Island was selected as the location for the annual event.
SEEK hosted 40 of their key clients for a weekend retreat at the stunning island location with a specially designed program that encompassed a mix of networking opportunities, unique dining experiences and free time for guests to explore the island at leisure.
The event was hosted over three days, with guests offered full and personalised travel services managed by a dedicated 3 Degrees consultant.
3 Degrees were on site to manage the program that included private yacht transfers from airport to resort, custom designed menus drawing inspiration from the location produce, a list of exciting activities for guests to choose from including Barrier Reef helicopter flights, spa treatments in the award winning resort spa, beach dining and a dedicate business session.