As one of the major sponsors of the Australian Formula One Grand Prix, Mercedes-Benz hosts an annual ladies day event to kick off a week of racing activities in their custom track-side facility.
3 Degrees works with the brand to devise and deliver a strategic communication and guest list strategy to drive editorial coverage across social, online and print. 3 Degrees works to secure some of Australia's most influential women across business, design, fashion and media, welcoming them track-side into the Star Lounge, situate at the F1 track's fastest chicane at turn 12.
The event targets a vital customer segment for the brand, in complement to the brand's alignment with fashion and fashion events in the Australian market, whilst providing unique content for media during the week of a major international event.
Alongside famous faces, a host of Mercedes-Benz cars are on display, including (in 2018) the Mercedes-AMG G 63 S as well as a Mercedes-AMG G 63, the newly launched Mercedes-AMG GT 4-Door Coupé; the Mercedes-AMG GT4, a racetrack-ready customer sport racing car.
Across weekend, the Star Lounge hosts discussions, performances, interviews and acts as a spectacular escape from the outside elements and the thunderous roar of the engines.
SERVICES
Talent management, master of ceremonies, speech writing, VIP & influencer guest list, social media strategy, earned media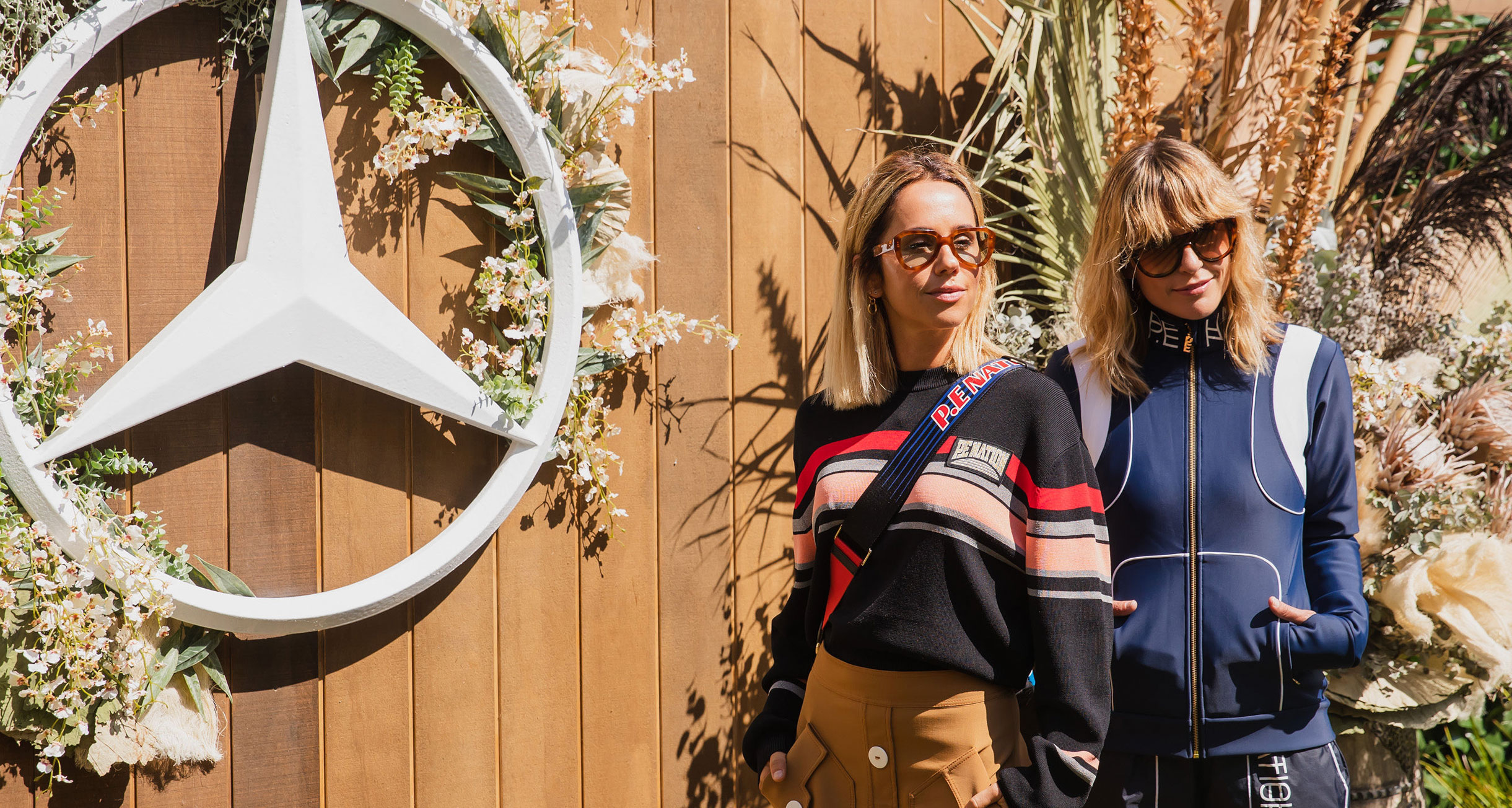 "Didn't think a day of Formula 1 racing could look like this? Think again."
– Australian Gourmet Traveller
"New York based, Australian model Jess Hart is reving up for all the action at Grand Prix with Mercedes-Benz."
– Herald Sun