3 Degrees were engaged to launch the highly anticipated HP 'Spectre Folio' and 'Spectre 360' laptops on behalf of software giant HP, in partnership with Vogue and GQ.
The venture was designed strategically to speak to an audience that spanned beyond traditional tech media, using the luxurious design elements and exquisite craftsmanship of the leather bound laptops as an anchor point.
The Cognac Brown and Bordeaux Burgundy leather bound laptops were unveiled by HP's global head of design, Stacy Wolff, to an audience of media and special guests. Invitees were the first in Australia to see the luxury products, carefully orchestrated to take place in sync with the global launch held in NYC.
The partnership event was hosted by Vogue Editor in Chief, Edwina McCann, who was joined in conversation by Harvey Norman CEO Katie Page, sharing an insight into her connection to the brand and role as design consultant.
The exquisite craftsmanship with accented stitching and precision edging, creates a sophisticated, luxurious quality often associated with fashion but has never been seen in a PC. These features provided inspiration for the event across menu design and styling. Leather accents were introduced and natural materials championed to hero the product.
SERVICES
Event styling & décor, merchandise display, event production, graphic design & signage production, VIP & influencer guest list, earned media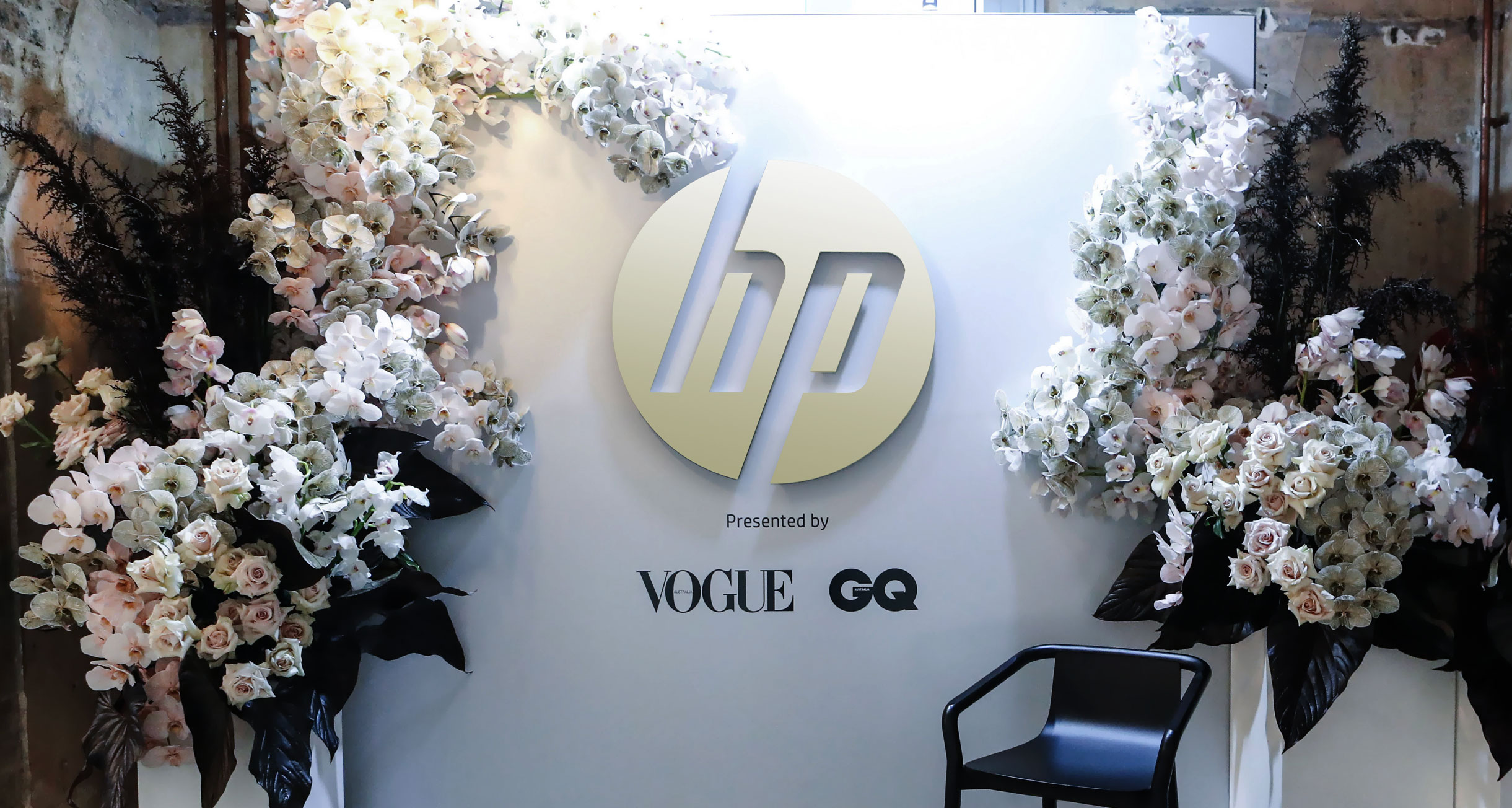 "It's sophisticated, it's luxurious and it's just made the humble PC into one fashionable piece of tech"
– Man of Style
"The PC is a device that sets a new standard when it comes to premium PC innovation. And yes, the launch event lived up to that same incredible standard"
– Vogue Australia