Stella Artois made its way to Paris for one of the most exciting weeks on the fashion calendar.
Jones for Dior Homme and Virgil Abloh for Louis Vuitton. The City of Lights was overrun by the gliteratti and Stella Artois were amongst the action.
Stella Artois produced a number of activities aligning the brand with fashion and style on a global scale to the Australian consumer. Each activity was set to create highly desirable 'of the moment' content and drive integrated editorial for premium Australian publications.
3 Degrees secured an exclusive takeover of famed French restaurant L'Acajou, owned and run by Chef Jean Imbert. Jean was named one of the most influential French people by Vanity Fair. The event hosted a range of Australian and international media, influencers, designers and VIPs in the midst of Paris Fashion Week.
As part of the activity, Jean Imbert and Australia's own celebrated French trained chef, Guillaume Brahimi, collaborated on a number of dishes, resulting in a one-off European inspired tasting menu.
The content generated from this activity was of the highest quality and integrated the brand both written and pictorially.
SERVICES
PR strategy, photography and video content production, media hosting, VIP & influencer guest list, earned media, event planning & logistics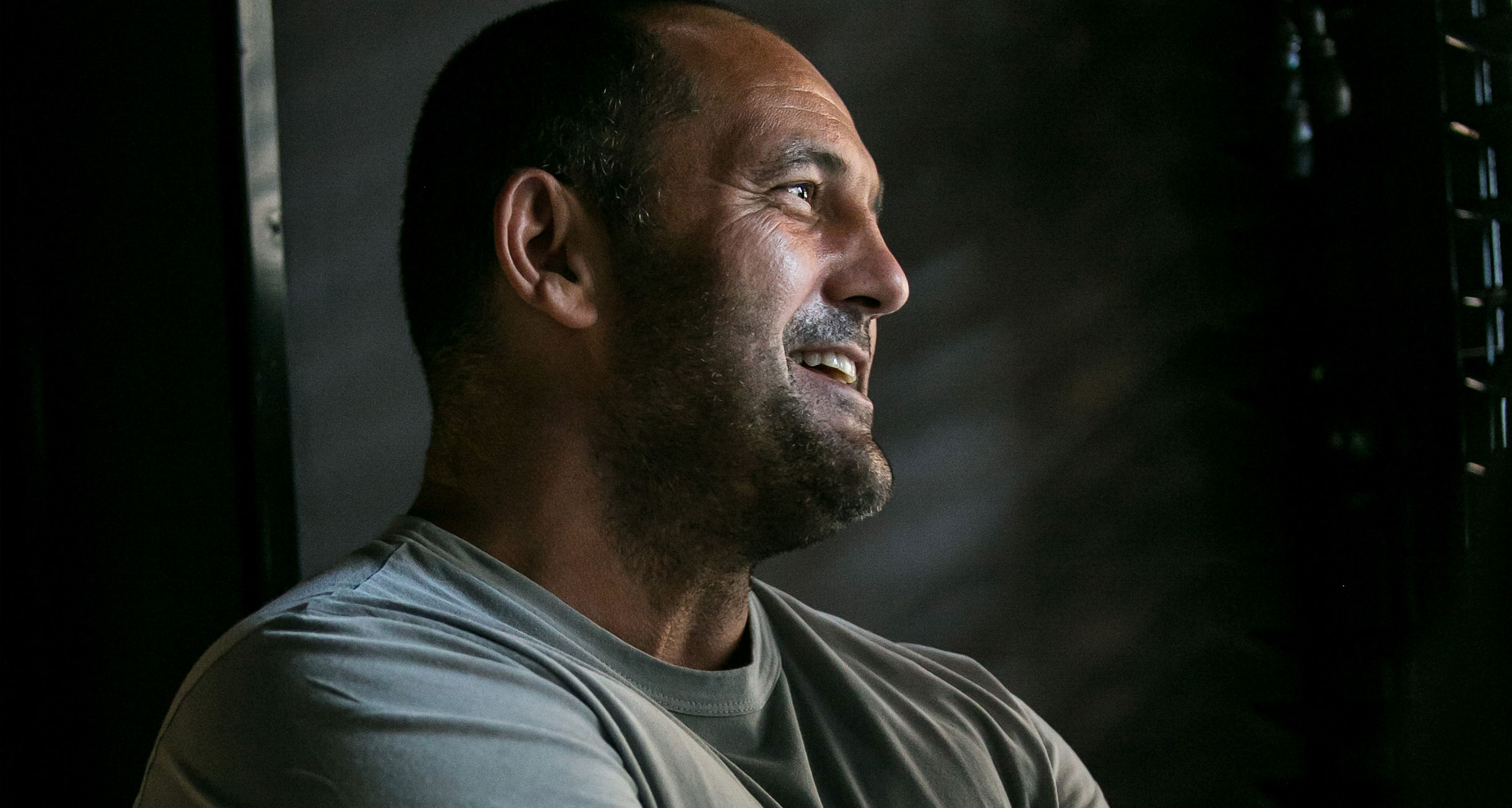 "Stella Artois' Sensorium dinner was the hottest show at Paris Fashion Week."
– Executive Style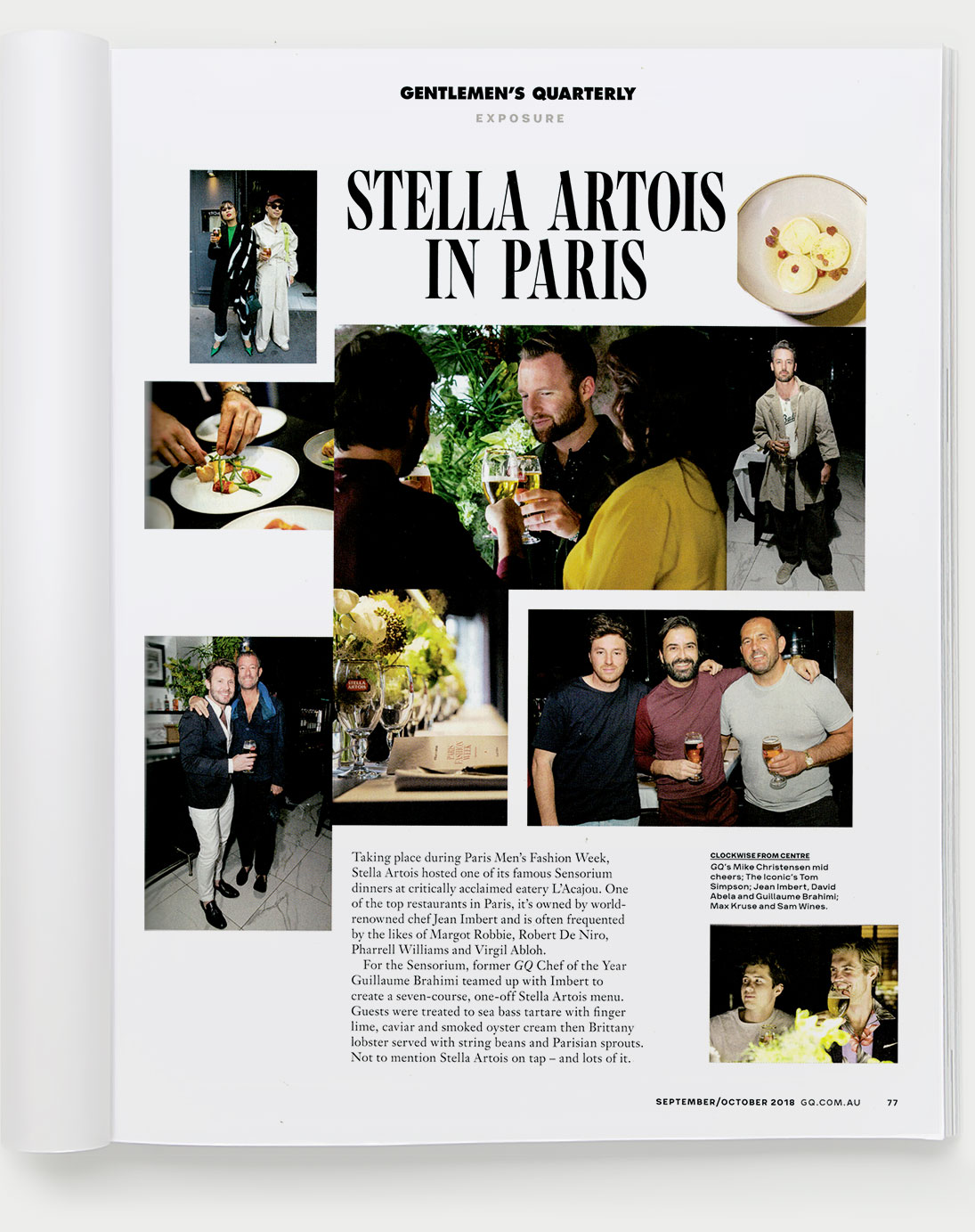 GQ MAGAZINE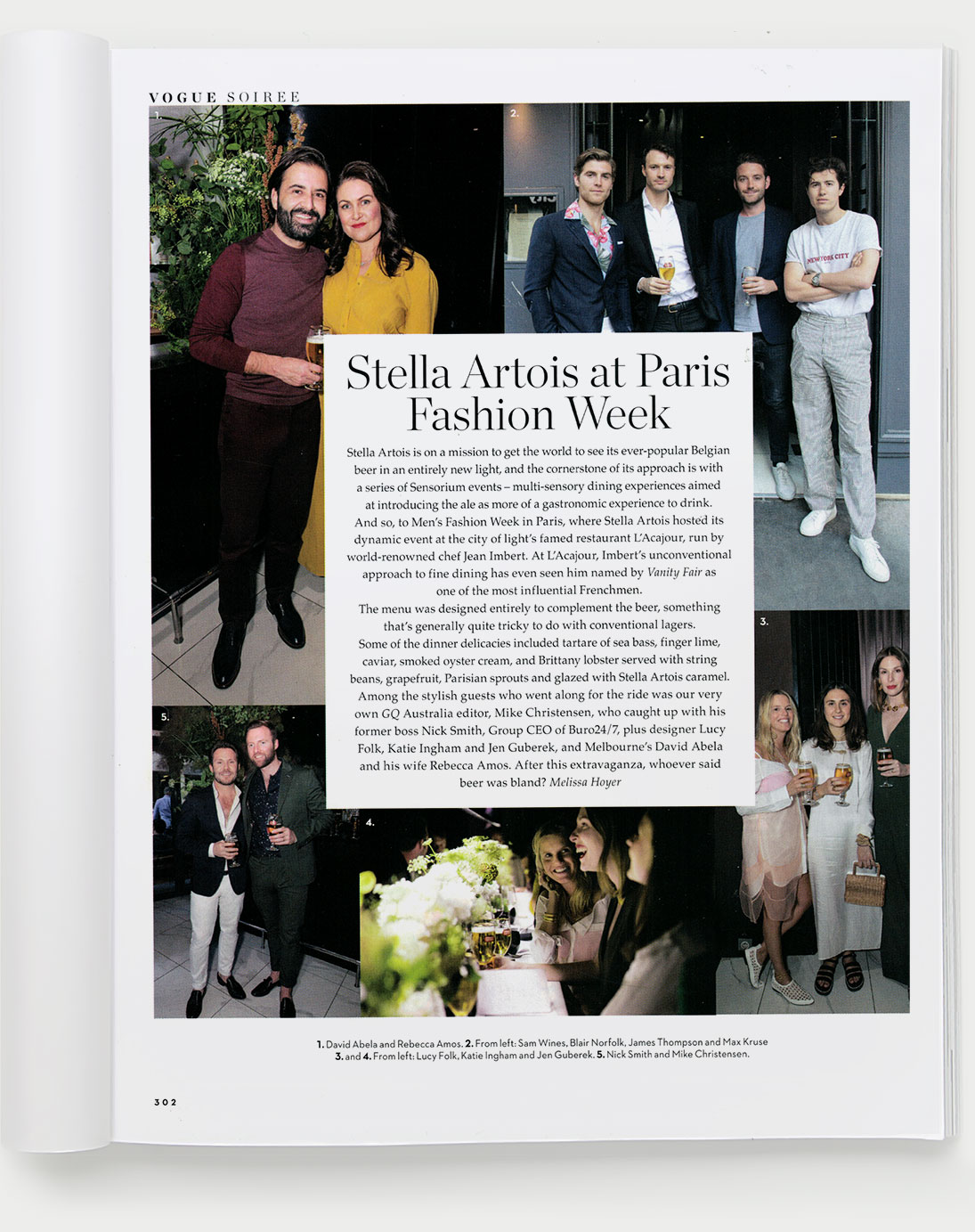 VOGUE MAGAZINE
"From Paris with love from Stella Artois."
– RUSSH